Client Testimonials
We're so proud to have worked with ALL of our clients.  It is my goal to provide the best services I can to help every client succeed.  I view each new client as an opportunity for success and each of them has been a true pleasure to work with. Many of our clients have even grown from client to friend.
Here is what a few of our clients have had to say about us!
What our customers our saying: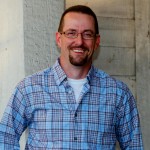 Bunny Cates has been a tremendous asset to me as a first time, independent author. She was able to customize a package of services that suited my needs and my budget, and her friendly-but-candid approach makes her feel like a business partner more than a hired hand. From web design to marketing, she will bring your work the visibility it needs in this saturated book market. I can't say enough about her.
-W. Lawrence is the author of the award winning SciFi Thriller, SYNCING FORWARD.
W. Lawrence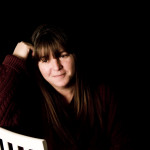 I was extremely lucky to find Bunny when searching for reviewers for The Magic of Finkleton. Her written and video reviews caught my attention because they are not only professional, but direct and to the point. Bunny also agreed to Beta, proofread and review 90 Miles to Freedom.

When I needed marketing assistance for The Magic of Finkleton, Bunny gave me some wonderful advice and she developed a marketing plan that included multi-state distribution of sell sheets and a press kit to Indie bookstores, public libraries, and schools! This type of marketing is tedious but Bunny was fast and sufficient and provided great communication during the marketing surge, which was well worth it.

I was so please with her work, that I hired her again when I found myself needing help pitching my Indie book to Barnes and Noble. Bunny went above and beyond and prepared a portfolio to approach Barnes and Noble with.

I also hired Bunny to create a Buzz Builder for 90 Miles to Freedom, my adult contemporary novel. And after writing Return to Finkleton, the second book in the Finkleton series, I hired Bunny to proofread it and she caught many typos and mistakes. Again, money well spent!

Aside from marketing, reviewing, beta reading and proofreading, Bunny also designed my website www.kc-hilton.com and whenever I'm in need of assistance she is always there. I trust in Bunny's judgement and professionalism.

Bunny continues to be my WordPress Maintenance Provider and General Publicity Manager. She will always be at the top of my list, when I'm in need of something to do with my books.

Because of Bunny knowledge and experience, I believe, without a doubt, my books have sold more than they would have without her. Bunny is also a likable person, so prepare to gain a friend.
-K.C. Hilton  is the award winning author of the Finkleton series, 90 Miles to Freedom, and My Name Is Rapunzel.
K.C. Hilton
How about you?
Leave a Testimonial
Have we worked with you in the past? We'd love to hear from you!