About AINTWRITE
AINT WRITE, the company
Aintwrite.com is a woman-owned marketing & editing company located in Western Kentucky.
Owner, Bunny Cates, has been working with and promoting authors and books for over 10 years. The popularity of her first book website, wearewordnerds.com, and her service packages inspired her to branch out from hobbyiest to professional. She returned to school for a degree and Aintwrite.com was founded in 2015 with one goal: helping authors and small business owners succeed.  Simply put, AintWrite edits your copy/content and tackles the tediousness of marketing that copy on the internet.
We pride ourselves on offering a wide variety of services for independent and traditional authors, as well as small business owners. Here at Aintwrite, we understand that sometimes "pay as you go" pricing is necessary so we offer editing packages based on word count and affordable subscription pricing on our marketing packages. We work with each individual client to understand their needs and can provide custom packages if that need can't be filled with one service. We want our clients to succeed and do everything we can to make that happen. I treat every client like a business partner. It is not just your project, it is "ours". This philosopy results…in success.
We accept most genres, however, we prefer working with the following :
Horror
Thriller
Fantasy & Paranormal
Young Adult
Middle Grade
We do NOT accept the following genres:
Genre >  EROTICA
Genre > New Adult
Bunny Cates, Company Owner and Head Editor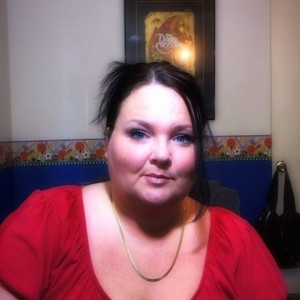 Hi there! This is me. The face behind the curtain here at aintwrite.com and over at wearewordnerds.com
My name is Bunny Cates and I've been blogging (and talking about books online) since 2000. Yes, Bunny is my real name. Its ok if you don't believe me.
I'm a 40ish, Kentucky lady, SAHM (Stay At Home Mom) of two teens & 4 dogs, and a full time college student. I have an Associates in Arts & Humanities but I am currently seeking dual degrees in Business and English.
BS in English (Minor in Journalism) & BS in Business, Dual Degree; GPA: 3.8 (4.0 scale), June 2017
* Dean's List Recipient, Madisonville Community College, Spring 2014
* Dean's List Recipient, Madisonville Community College, Fall 2014
* Dean's List Recipient, Madisonville Community College, Spring 2015
* Outstanding Humanities Student in English Award, Madisonville Community College,  2015
I have been a life-long reader and love all things publishing. So much so, that editing and literary marketing have become my career path. My favorite genres are Horror and Thriller; however, because I am a Mom, I read a wide variety of children's and middle grade literature.
"A book is the most effective weapon against intolerance and ignorance."
– Lyndon Baines Johnson