Welcome to AintWrite.com
Offering complete
editing and marketing services!

Editing, Marketing, and everything else that just aintwrite.
Marketing
AintWrite currently offers several Marketing and Publicity options including Publicity Management and Social Media Management for individuals and businesses.
We're here to help put you and your book or business into the hands of the people who'll love it!
Editing
We offer a wide variety of editing options. Whether you are looking for in-depth editing or general draft proofing, we have a package to suit your needs.
Services include: Developmental Editing, Copy Editing, Beta/Proofreading, and more.
...and more!
AintWrite strives to offer a
full range of freelance services
 including everything from copywriting to web design.
For a list of our OTHER SERVICES, check here.
Need something not listed please CONTACT US for a quote.
→TESTIMONIALS←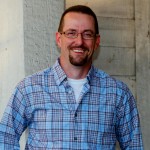 Bunny Cates has been a tremendous asset to me as a first time, independent author. She was able to customize a package of services that suited my needs and my budget, and her friendly-but-candid approach makes her feel like a business partner more than a hired hand. From web design to marketing, she will bring your work the visibility it needs in this saturated book market. I can't say enough about her.
-W. Lawrence is the author of the award winning SciFi Thriller, SYNCING FORWARD.
W. Lawrence